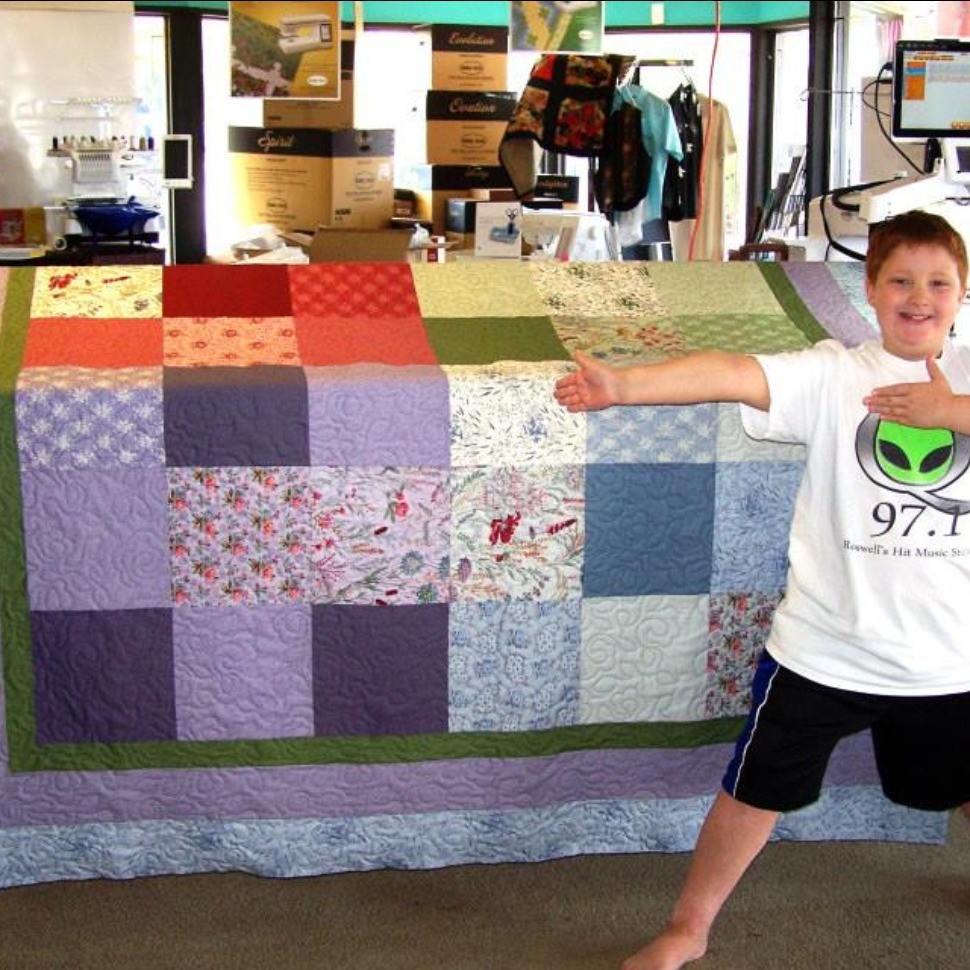 Patrick's First Quilt
Patrick decided he wanted to make his Nana a quilt for her birthday. We took some leftover 10 inch squares from a project and he laid them out the way he wanted. He sewed all the blocks together using the Baby Lock Grace (now Rachel) and the 1/4 inch foot with guide. Mom sewed on the borders and helped him longarm quilt it.

Patrick was 8 at the time and his Nana loves the quilt.